Automation Explorer Recognition for Innovation in Automation Applications
Prakash Muthuswamy received this recognition at Discover 2008, GE Fanuc Intelligent Platforms, Middle East for innovation in automation applications.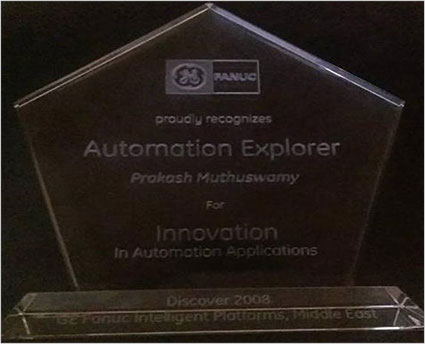 Award in recognition for leakage detection and management works
conducted by AUM Systems in various municipal water supply networks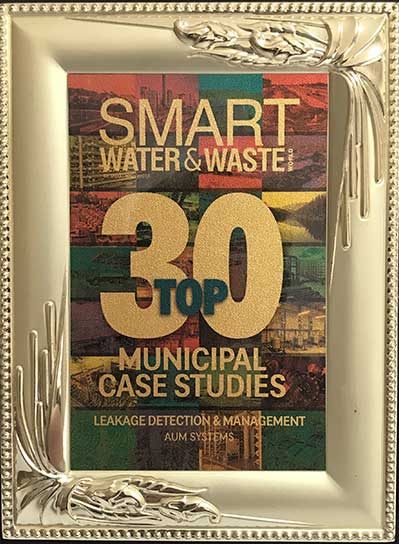 Award for 30 Top Municipal Case Studies on Leakage Detection & Management From Smart Water & Waste World.
PARSONS Project Management Certification Program
Prakash Muthuswamy and Ramasubramanian Srinivasan Recognised with CEO Core Values Coin for strong support of Parsons' Sustainability and Innovation Core Values which helped win PRFD Water Efficiency Leader Award.